Twenty-Four En‑Suite Rooms
All 24 en-suite rooms of The Hotel Victoria Lowestoft Ltd are equipped with digital telly, free Wi-Fi, telephones, tea and coffee making goods, and luxury toiletries including a hairdryer. There's also room service available 24 hours a day in order to ensure you're receiving the very best customer service as our guest. We want your stay here to be truly relaxing.
A range of bath options are available, including shower over bath or walk-in shower.
Looking to upgrade?

If you're really looking to go all in with your holiday or wedding accommodations, we encourage you to upgrade your stay here from sea view to deluxe or super deluxe! These rooms are larger and are as follows;
Room 110 'Super Deluxe' - Super King Bed, Balcony, Sofa Area, 'His & Hers' Sink & Bath with Shower over head
Room 209 'Deluxe' - Super King Bed, Sofa Area, Walk in Shower
Room 304 'Deluxe' - King Size Four Poster Bed, Sofa Area, Jacuzzi Bath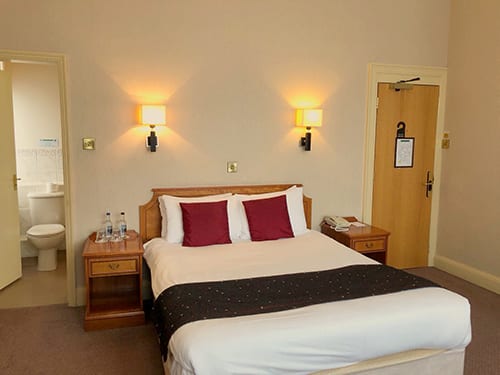 Standard Double - 105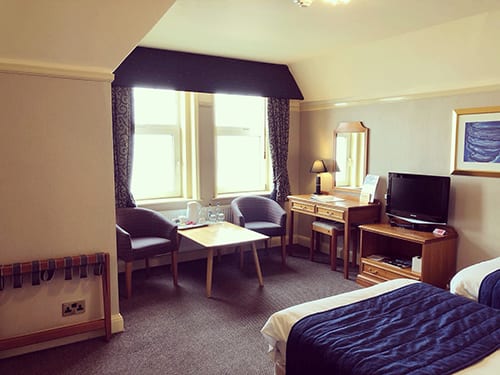 Twin Sea view – 301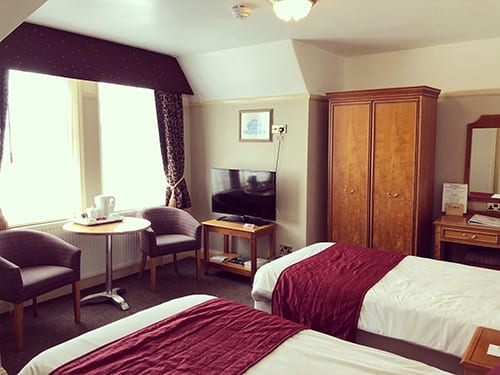 Standard Twin – 308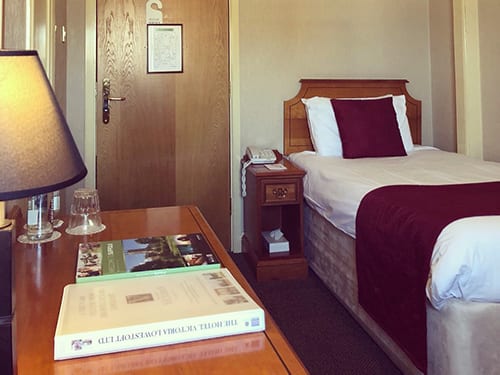 Standard Single – 307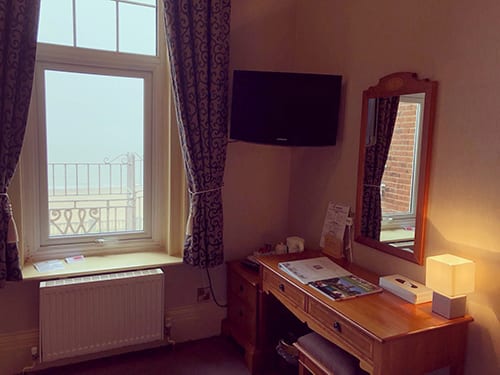 Sea view Single – 109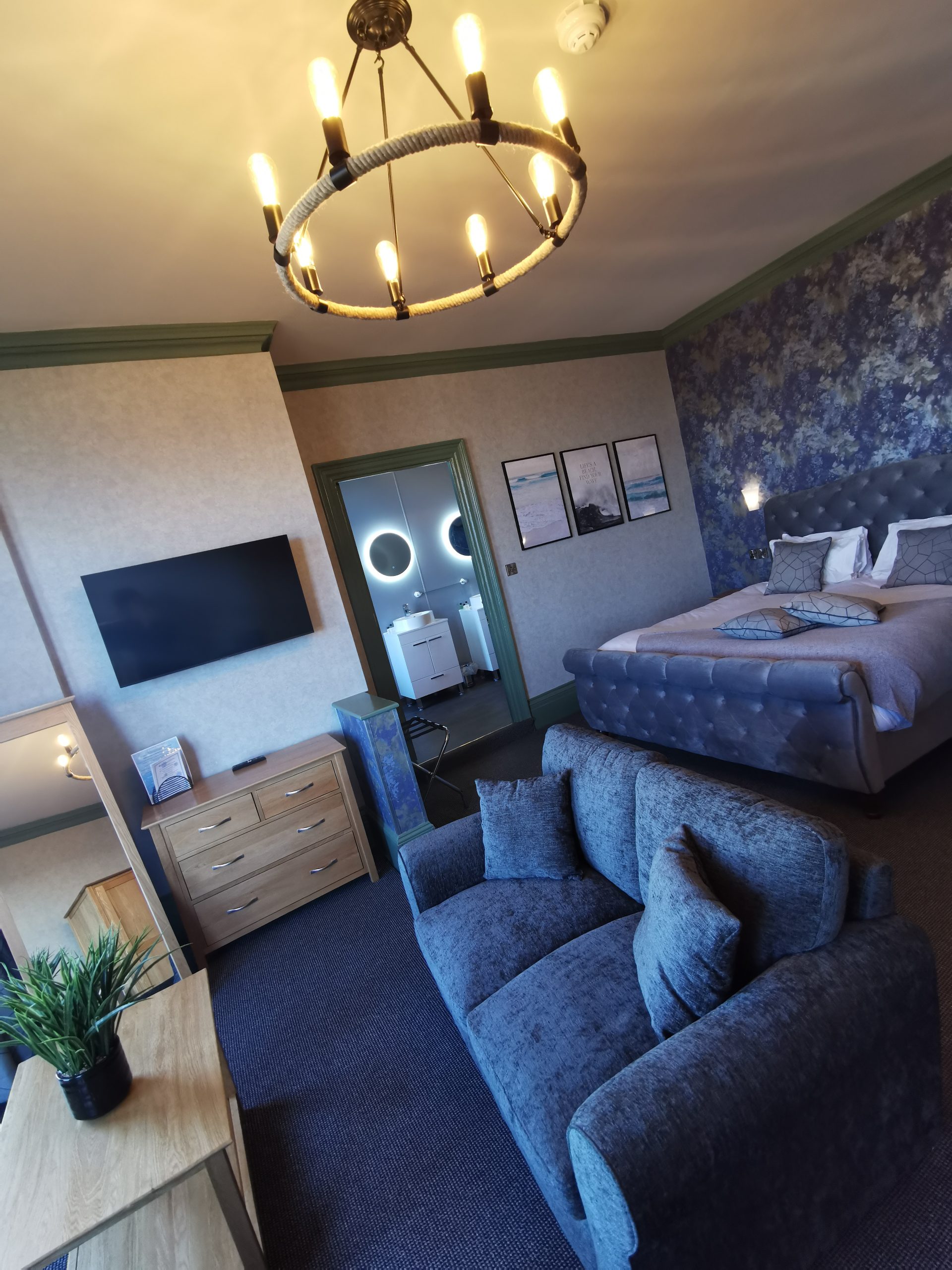 Super Deluxe Room – 110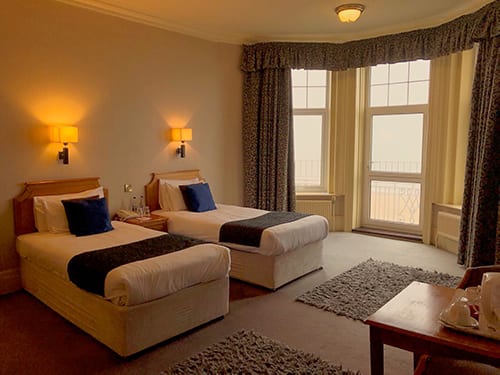 Twin Sea view – 103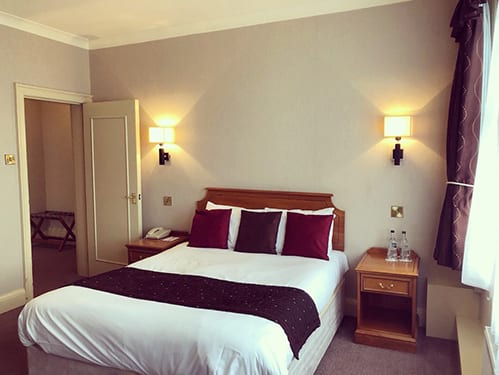 Family Room - 206
The Hotel Victoria Lowestoft Ltd has been given an accessibility rating of 1 by the East of England Tourist Board. A lift allows for easy access to all hotel floors.